There's Nothing Like A Natural Violet Sapphire
Sapphires are one of the most gorgeous stones in the world. They're considered a precious gem for a reason after all. However, unlike other precious gems, sapphires are quite unique. You'll find that there are many different kinds of sapphires in the world, and each kind is even more unique than the other.
Today we're going to talk about the sapphire that is the rarest of them all: The Natural Violet Blue Sapphire.
Now you might be wondering what is oh so special about this particular kind of sapphire. Well, don't you worry, we won't hold you in suspense! Just keep on reading and find out all you need to know about the natural violet-blue sapphire. After there is nothing else quite like it in the world.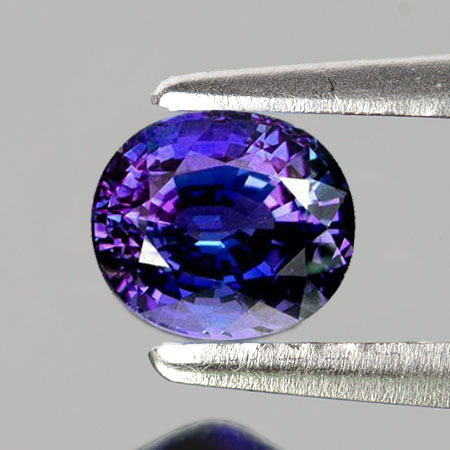 It's The Rarest Of Them All!
Not a lot of people know about the existence of this particular hue and type of the sapphire gemstone family. And those who do, hoard the secret of it like a dragon with his gold. Now why is that, you might ask. Well, the answer is simple. We, humans, like having secret pockets of pleasure. The violet-blue sapphire is one such pleasurable treasure.
The first time you lay eyes on it, you'll find yourself hoodwinked into possessing it, and making sure that it is always within reach. The violet-blue sapphires are collectors worth. It is also known as the stone of wisdom and mystery. In some places in the world, it is said that those who own this stone, will live an adventurous life, and will achieve many wonders of their own. This is one of the reasons this particular kind of sapphire is so coveted.
Another reason of course is its peculiar beauty. Let's discuss that a bit more.
The Beauty That Is The Violet Sapphire
Blue is quite a royal color, but when you look at the sapphire, the royal-ness of blue is overshadowed by the violet hue of the stone. This hue makes the sapphire extra special. The contrast of colors creating a magical, and magnificent yet translucent effect, that is unparalleled.
The beauty of the stone is further enhanced with the different cuts it comes in. You could have it cut in different diamond-like shapes, and find yourself seeing various shapes and intricacies that the stone possesses. Every cut you create provides you with more beauty.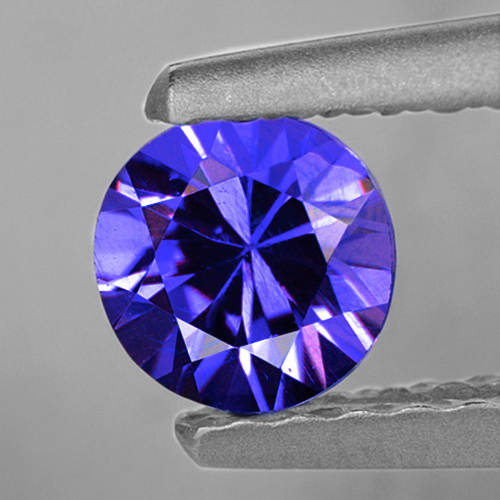 It Pairs Greatly With Diamonds And Silver
Diamonds are every women's best friend. Everybody knows that! And in some violet-blue sapphires and you've got yourself an extremely ecstatic woman. The combination of blue and silver is one of the great books.
It's important to choose the right setting for your violet-blue sapphire stone when you're turning it into jewelry. More than not, the best setting is always on a base of silver. The blue and silver combination is something you can never ever go wrong with. It's up to you to decide what kind of jewelry you want. You can have the violet-blue sapphire as a stand-alone stone, or you can surround it with diamonds. In any case, the jewelry will look absolutely fabulous. We guarantee it!
Do You Know The Significance Of The Stone?
Blue signifies royalty, add in some violet and you'll find that the color means valor and popularity too. These colors together signify a very pretty picture of the person with this stone. Many people in the world believe that stones, especially precious gems can affect and influence your life.
If you're also a believer then this means the violet-blue sapphire will affect your life in wondrous ways. It will provide you with valor, wisdom, adventure, and lots of good popularity. Isn't that fun!
Let's Talk About Benefits!
Each precious gem in the world has its own benefits and advantages. The violet-blue sapphire stone is no different. Keep reading and find out all the different benefits of violet-blue sapphire gemstone. Some benefits are common to stones, and some are very unique to this particular stone.
1. The Calming Effect
One benefit that is common for sapphire gemstones is the calming effect it has on its wearers. Now what kind of calming effect does it have? Is the stone magic? No! Of course not, but stones do have various properties that are still quite mysterious and mystical.
One of those mysterious and mystical properties is the calming effect. Now this effect isn't instantaneous. However, once you put the jewelry made of violet-blue sapphire on, or just have the stone near you, you'll find that after a while all your worries will start washing away. It's like magic, a magic that is beautiful yet unexplainable.
2. The Confidence Factor
Many people believe that the violet-blue sapphire provides a certain confidence in its wearers. It ensures that the wearer has an abundance of confidence to excel at whatever they set out to do. The people who wear this stone daily, are excellent leaders, and if they ever dealt with insecurities? Well, they'll find that after wearing this stone, those insecurities won't seem as heavy anymore.
3. The Enlightenment Factor
Last but certainly not least, the violet-blue sapphire gemstones open up the Crown chakra. Now for those of you who don't know what the crown chakra is, it is the chakra that signifies enlightenment. The violet-blue stone enables its wearers to open the Crown chakra, and find enlightenment. Now, what does this mean? Well, it is said that the violet-blue sapphire can open your eyes to things beyond your wildest imaginations. Things that open up a whole new world for you.
Final Thoughts!
Now that you've reached the end of this blog, you're probably in agreement with us. The violet-blue sapphire is a stone that is unlike any other gemstone in the world. It not only holds immense beauty but also a lot of mystery. It's the perfect stone to have in your life. It gives you confidence, popularity, calm, and lots of enlightenment. It's a stone worthy of admiration from all who view it.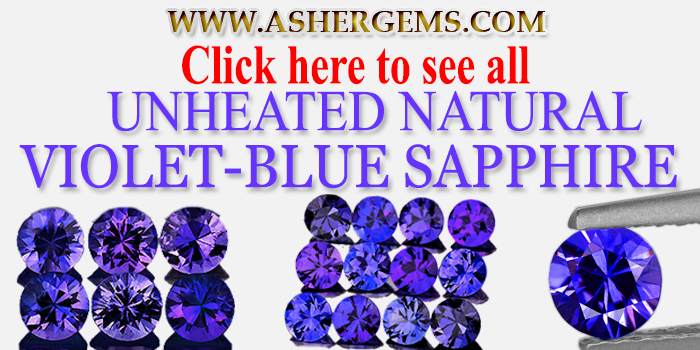 Recent Posts
There's Nothing Like A Natural Violet SapphireSapphires are one of the most gorgeous stones in the …

The Rhodolite comes in every possible shade of red, ranging from deep red to the pinkish purple (An …

The Ruby gemstone is one of the most valuable pieces of precious stones on the planet. This stone ha …